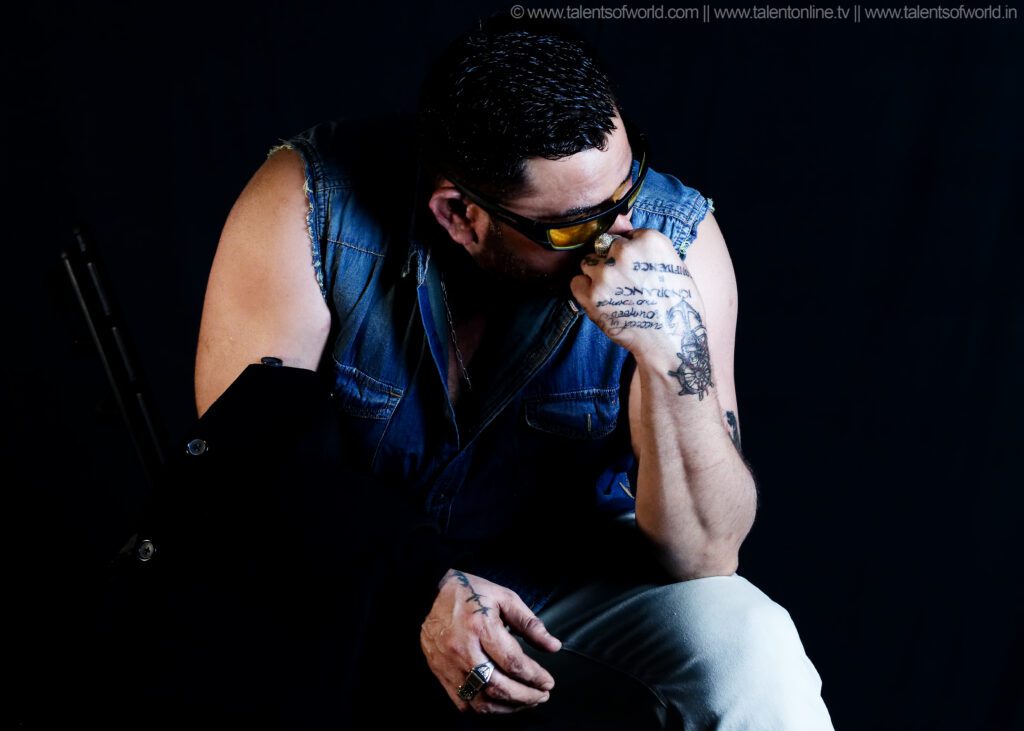 Introduction:
In the world of entertainment and talent promotion, Mr. Rajesh Tiwari stands out as a shining example of creativity and determination. Born on September 25th, 1979, Mr. Tiwari has made a name for himself by creating well-known brands like Talentsofworld, 9xm.tv, and XM Loops. With a strong commitment to showcasing talent and reshaping the industry, Mr. Tiwari's journey is truly inspiring.
Talentsofworld: Building a Creative Community:
In 2012, Mr. Rajesh Tiwari set out to create a space for talented artists. His idea, Talentsofworld, became a lively community of over 7000 artists, covering various talents. This platform features exceptional artists like Anastasia Sokolova, Tom Andrews, and Sarah MC Creanor, whose achievements are recognized worldwide.
Mr. Tiwari's vision went beyond just networking; he introduced India's first online marketing and promotional platform exclusively for outstanding artists. His goal was to eliminate unfair practices and bias that affected the entertainment community. He aimed to establish a place where talent could thrive based on merit.
Talentsofworld Productions: Empowering Dreams with Visual Excellence:
In 2017, Mr. Rajesh Tiwari took a step toward empowering Indian artists by creating Talentsofworld Productions. This venture offered support to talented artists who couldn't afford professional production costs. The production house not only captured the essence of emerging child artists, dancers, and musicians but also provided them with a visual platform to showcase their talents.
9xm.tv: A Fresh Approach to Audio-Visual Promotion:
In 2019, Mr. Tiwari's forward-thinking approach led to the creation of 9xm.tv, an innovative audio and video channel designed to amplify the voices of talented artists. Unlike other platforms, this wasn't just about promotion; it provided artists from around the world with a free opportunity to shine. Mr. Tiwari's commitment to supporting artists transformed his brand into a leading marketing agency, offering digital marketing solutions, event management, and influencer engagement.
XM Loops: Digital Revolution with Local Flavor:
In 2023, Mr. Rajesh Tiwari introduced XM Loops, a groundbreaking project. Inspired by society's love for TV screens, Mr. Tiwari imagined placing more than 50 screens in India's busy cities. Positioned strategically in cafes, breakfast spots, and bustling areas, XM Loops offered local businesses an affordable way to advertise. At the same time, it gave a stage to local artists, musicians, and dancers, fostering a sense of community pride.
Legacy Continues: Empowerment through Succession:
Starting from 2022, Mr. Rajesh Tiwari's legacy carried on. His daughter, Kanan Tiwari, born on October 26th, 2002, stepped into his role as the new Managing Director of 9xm.tv and Talentsofworld. Under his guidance, Kanan embraced the mission of supporting and uplifting artists, ensuring her father's transformative journey lives on.
Conclusion:
The story of Mr. Rajesh Tiwari is a tale of innovation, empowerment, and unwavering dedication to changing the entertainment industry. His brands, including Talentsofworld, 9xm.tv, and XM Loops, have redefined how talent is nurtured, promoted, and celebrated. Through these ventures, Mr. Tiwari hasn't only given artists platforms but has also brought fairness and meritocracy to the world of entertainment. His visionary leadership continues to impact the Indian creative landscape, inspiring future generations.